We are thrilled to share that Governor Dax Cua, President of the Union of Local Authorities of the Philippines (ULAP), has been elected as the new President of the United Cities and Local Governments-Asia Pacific (UCLG-ASPAC)!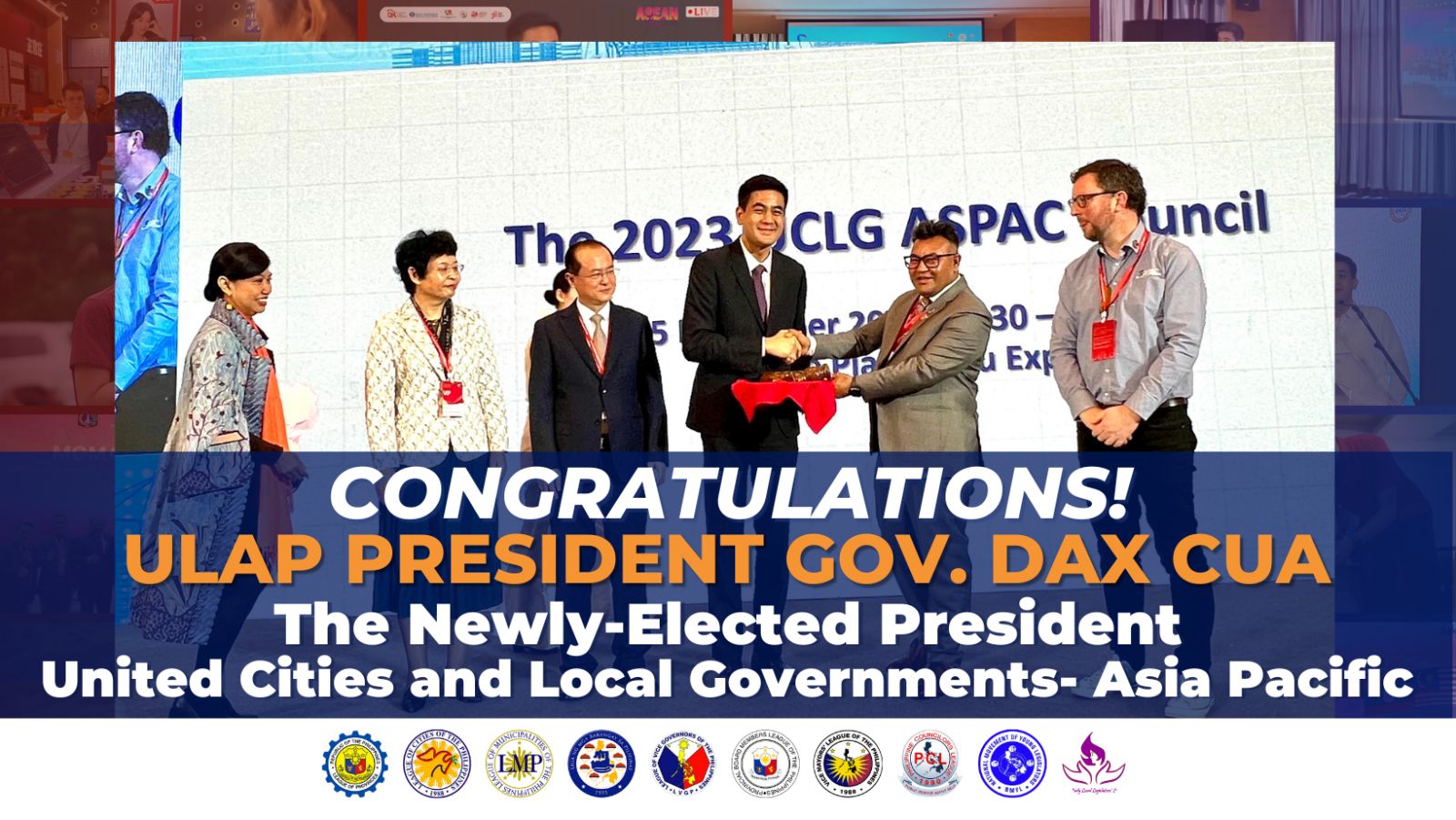 The UCLG-ASPAC, the largest regional section of UCLG with connections to over 7,000 local governments, made this historic decision during the Council Meeting in the 9th UCLG-ASPAC Congress held in Yiwu, China, from November 13 to 15, 2023.
"Mayors, governors, my fellow local government leaders, we have each been given the power to make the world a better place. Not everyone is given that opportunity– not everyone has the power to positively change the lives of other people. And by working together, we can amplify this power to improve not only our cities and provinces, but our region and the world." said Governor Dax Cua.