In his keynote message at the 2023 Philippine Digital Convention on October 13, 2023, organized by PLDT Smart, ULAP President Gov. Dax Cua, emphasized the importance of innovation in government service and the role of LGUs in shaping local communities towards becoming smart cities and smart provinces.
He shared the Province of Quirino's initiatives towards digital governance, including its ambitious digital infrastructure project. The project aims to improve internet connectivity in the province by building a fiber backbone with a wireless backhaul and distribution network solution. The initial phase of the project will provide Wi-Fi connectivity in 92 identified public areas, including schools, government hospitals, and rural health units.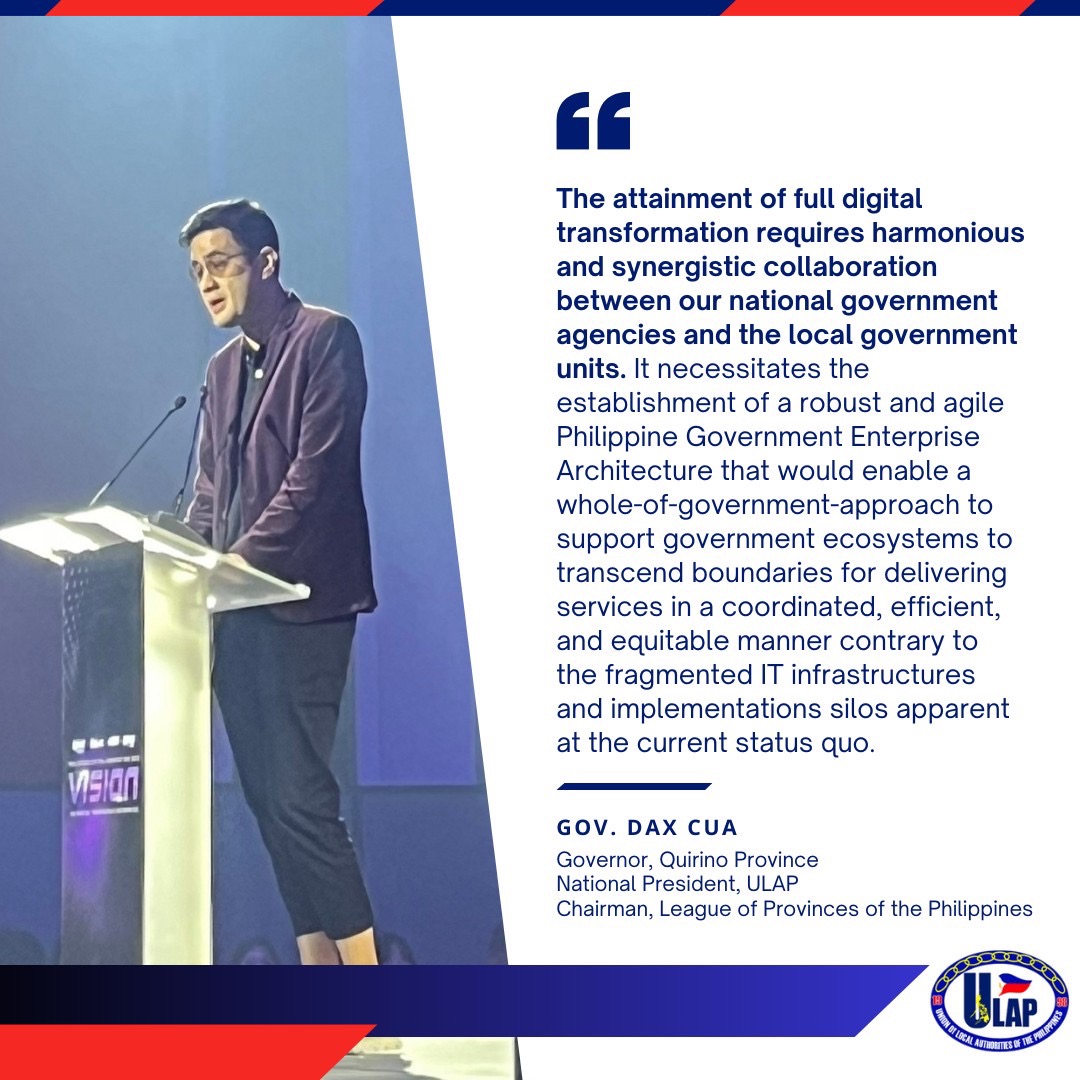 Gov. Cua also highlighted the importance of sustainability in the development of digital technology. He stressed that LGUs should invest in reskilling and upskilling programs for their human resources to make them future-ready and the importance of public and private dialogue and collaboration in promoting digitalization and sustainability.
ULAP VP for Mindanao and VMLP Chairman Vice Mayor Bernard dela Cruz and ULAP Chairman for Advocacy and PCL Chairman Councilor Raul Corro also attended the event at the Grand Marriott Ballroom in Pasay City.