ULAP delegates Vice Mayor Dean Anthony Domalanta of San Mariano, Isabela, and Board Member Atty. Ananias Canlas, Jr. of Pampanga join ASEAN local leaders during the ASEAN Mayors Forum (AMF) 2022 in Phnom Penh, Cambodia to contribute and share on this year's theme ASEAN A.C.T.: Addressing Challenges Together: "Strengthening ASEAN Collaboration through Accelerating the Implementation of Smart, Resilient, and Sustainable Cities for Transformative Urban Living in the New Normal."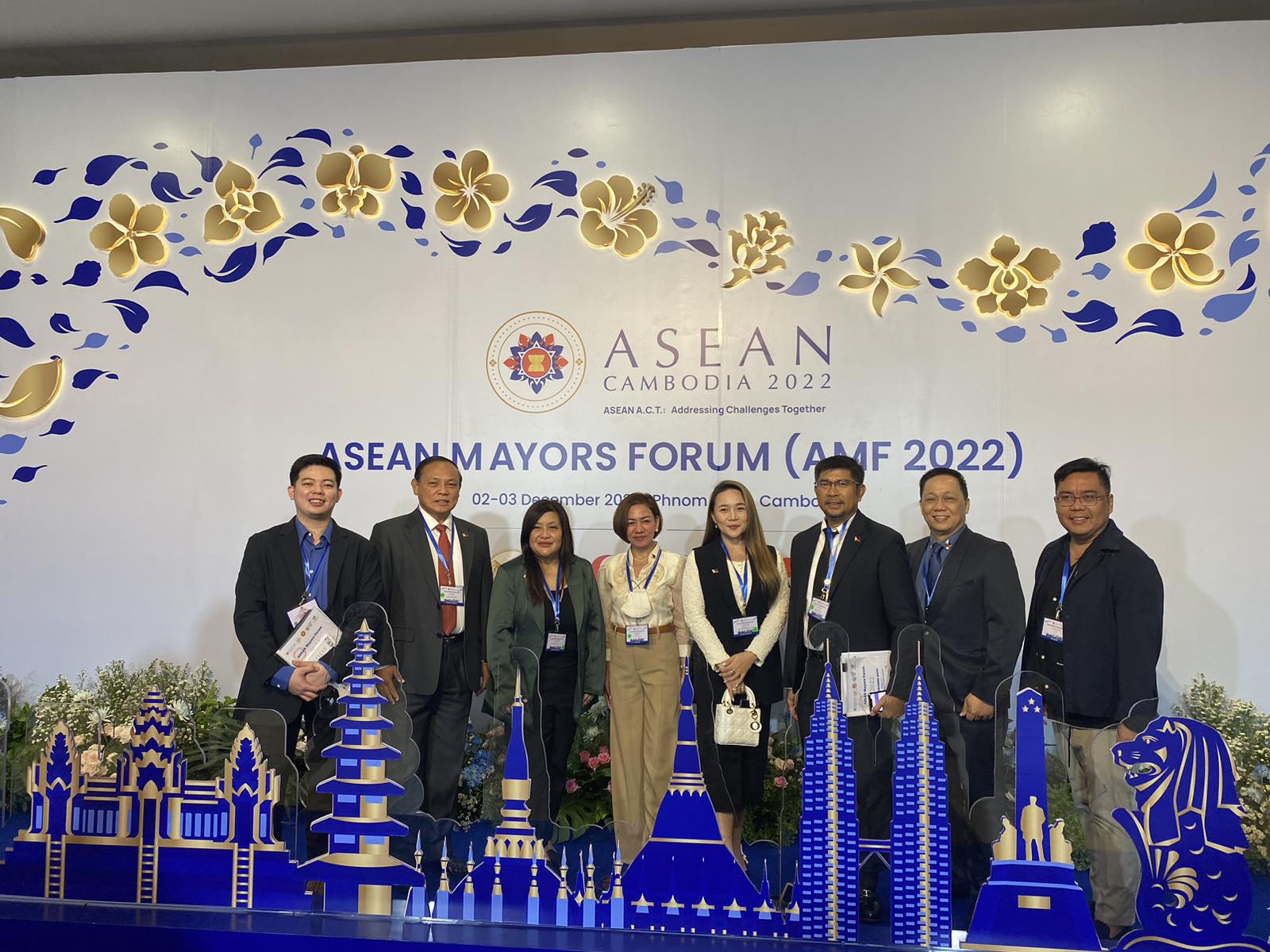 The forum brings together local chief executives, senior local government officials, and representatives of local government associations from all ASEAN member states and strategic partners from UN bodies and other multilateral organizations to strengthen the cooperation among ASEAN cities and local governments in building smart, resilient, and sustainable cities.
Board Member Canlas contributed to the discussion on "Sustainable Finance for Urban Development," highlighting the best practices and existing legal, policy, and institutional frameworks of local government units in the Philippines in the areas of investment planning, budgeting, taxation, improving locally sourced revenues, public-private partnerships, and investing in people-centric programs particularly in health and education.
Meanwhile, Vice Mayor Domalanta contributed to the discussion on "Digital Governance: Accelerating Urban Transformation for the Engagement of Government and Citizen to Achieve Cities Digitalisation in ASEAN," emphasizing the need for policies and reforms that are focused on improving connectivity, maintaining a network of stakeholders who can help achieve the goals of smart, resilient, and sustainable cities through financing, knowledge transfer or capacity development, and strengthening collaborative platforms where cities can work together towards the common goal of smart and sustainable urban development.
The 2022 AMF is hosted by the UCLG ASPAC in cooperation with the Phnom Penh Capital Administration.