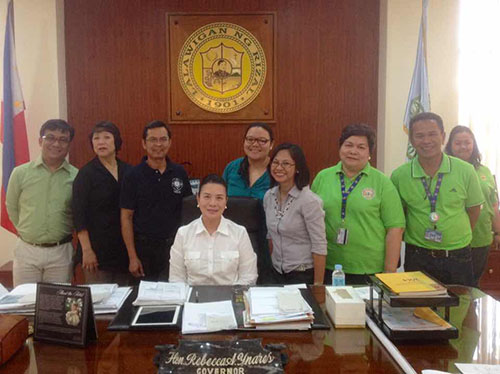 The Union of Local Authorities of the Philippines (ULAP), together with its partner Atikha, Inc and the Provincial Government of Tarlac, conducted a Multistakeholders' Orientation in Tarlac Province on February 11, 2015 for the project "Scaling Up Initiatives in Mobilizing Migrant Resources towards Agricultural Development".
Representatives from offices of Tarlac Provincial Government, cooperatives, local colleges, and other sectors actively participated during the MSG orientation workshop.
Tarlac is one of the pilot sites of PINOY WISE (Worldwide Initiative on Investments, Savings, and Entrepreneurship) that ULAP implemented with Atikha in 2012. From 2015 onwards, the migration and development project will be scaled up with the support of the International Fund for Agricultural Development (IFAD), to concretely mainstream migration in local economic development.