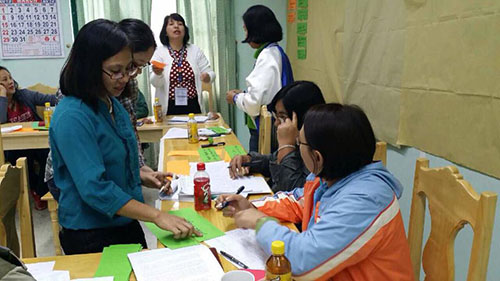 ULAP, in partnership with the Philippine Open Government Partnership (PHL-OGP) Steering Committee, Open Data Philippines, Microsoft Philippines, PLDT Alpha Enterprise, Galing Pook Foundation, Civika Foundation, Ayala Foundation, and Access Health International - Philippines, conducted a forum entitled "Innovative Solutions on Open Government Partnerships". The Luzon LGUs was held on November 28, 2014 at 3/F Sanofi Aventis Philippines, Feliza Building, 108 VA Rufino St., Makati City while the Visayas and Mindanao LGUs was held on December 4, 2014 at Grand Convention Center, Cebu City.
Luzon LGUs, November 28, 2014 in Makati City
Visayas and Mindanao LGUs, December 4, 2014 in Cebu City
This forum is a follow through event to the Good Governance Dialogues Regional Fora conducted by ULAP, in partnership with the Office of the President, Phil-OGP, DBM, USAID FPI-DAI and InciteGov. The event provided an opportunity for the LGUs to have a hands-on experience on the solutions that they can utilize and at the same time feasible to implement in their respective offices. By also providing technical
assistance, LGUs can have a complete understanding on these technology-based innovations that can help them achieve not just a transparent and accountable government, but also become more responsive, effective and efficient in delivering public services to their constituents.