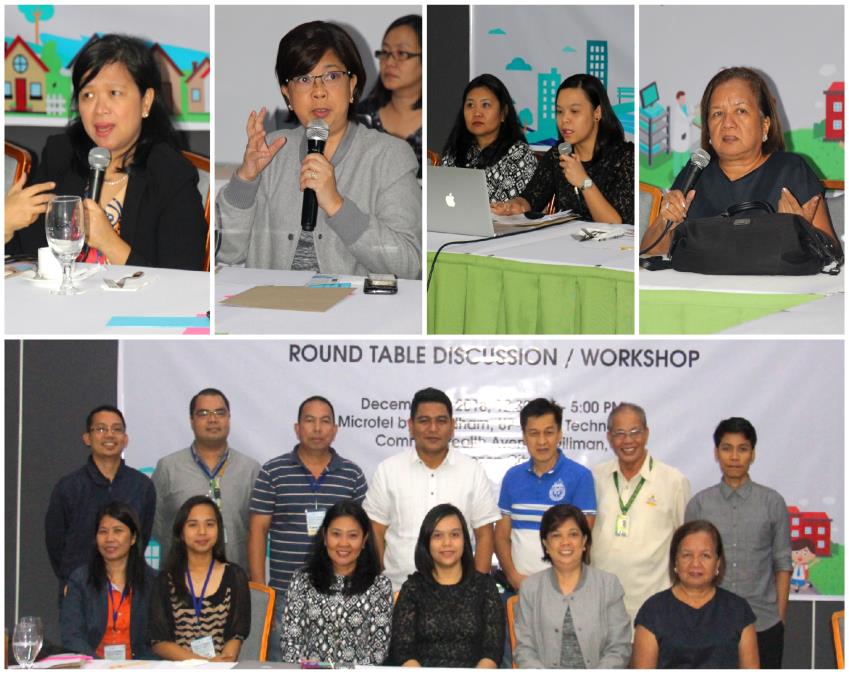 The Union of Local Authorities of the Philippines (ULAP), the umbrella organization of all leagues of local government units (LGUs) and locally elected officials in the country, supported by the Department of the Interior and Local Government (DILG) and the United Nations Philippines RePubliKo campaign, conducted a Round Table Discussion (RTD) entitled "Delivering Basic Services in Urbanizing Areas: Challenges, Prospects, and Areas for Reform" December 8, 2016 at Microtel by Wyndham, UP Technohub, Quezon City and was attended by a total of twenty-three participants from national government agencies, local government units, development partners, and member leagues.
The RTD aimed to respond and initiate an in-depth discussion among key stakeholders to outline challenges, prospects, and areas of reform that can inform national and local strategies on urban development. Taking on the issue of urban development as a continuing challenge for local governments, the RTD focuses on the interface of the roles and responsibilities of national and local governments on service delivery amidst urbanization.
The RTD session started with two presentations that provided the context for the discussion, headed by USec. Marion Jimenez-Tan of the National Anti-Poverty Commission and Ms. Ina Tolentino and Anna Abalahin of the League of Cities of the Philippines. These were followed by the workshop wherein the participating LGUs and development organizations exchange feedback on the emerging challenges in the said urbanizing areas.
During the RTD, the participants were able to generate a map of issues and recommendations on service delivery in urbanizing areas. The gathered insights from the participating LGUs and agencies derived an issue and prospect map that was primarily facilitated by the interface of national and local perspectives on service delivery and urbanization. Likewise, the discussions during the RTD surfaced issues primarily on the inevitable impact of growing population and expansion of needs and demands of citizens. The most common of which is the growing concern on mass dwelling and land use.
Through this RTD, an initial issue map has been generated that can serve as a starting point of wider discussions and data gathering on urban development. Finally, this RTD intends to contribute to the on-going and prospective national-local dialogues that can further strengthen the advocacy of efficient and effective service delivery in urban areas.
See Documentation: http://ulap.net.ph/resources/knowledge-products-and-reports/303-delivering-basic-services-in-urbanizing-areas-challenges-prospects-and-areas-for-reform.html