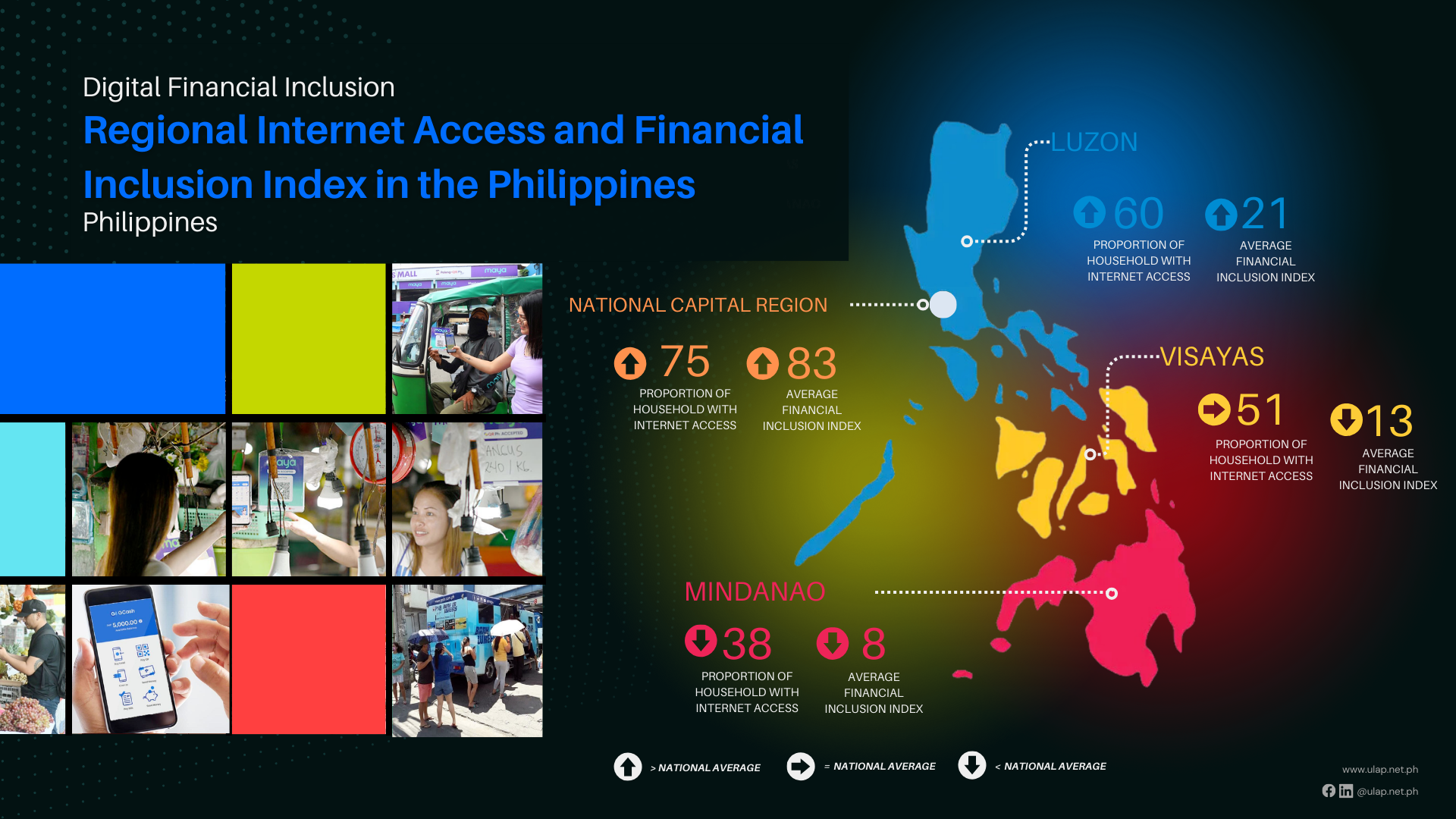 Gov. Dax Cua, President of the Union of Local Authorities of the Philippines, underscored the role of cutting-edge technology, collaborative governance, and infrastructure development in realizing the transformative vision of closing the financial inclusion gap between rural and urban areas through digital financial inclusion during the OJK Financial Inclusion Seminar in Jakarta, Indonesia on 24 August 2023. 
Gov. Dax Cua initiated his discourse by emphasizing the strategic significance of financial inclusion—a state where effective access to a wide spectrum of financial services is afforded to all, particularly the most vulnerable segments of society. Financial inclusion is indispensable for fostering widespread economic growth and ensuring financial resilience.
With over 109 million inhabitants, the Philippines ranks as the thirteenth most populous country globally. The country's financial sector is swiftly advancing with digital services, offering new prospects to underserved areas. Notably, more Filipinos own mobile phones than have financial accounts, and over half spend about four hours online daily. The pandemic emphasized the surge in tech-driven services, particularly in areas like shopping and finance. While young Filipinos were already geared towards e-commerce, pandemic-related social distancing has further shifted the nation towards digital commerce.
The National Strategy for Financial Inclusion serves as a six-year blueprint to achieve the vision of driving financial inclusion toward broad-based growth and financial resilience. Among others, it recognizes the important role of local government units in localizing the strategy and implementing financial inclusion plans, programs, and projects in 82 provinces, 144 cities, and 1,485 municipalities.
With about 253 unbanked cities and municipalities in the Philippines, the National Strategy for Financial Inclusion also leverages the digital space in order to reach more Filipinos. 
A notable example is the joint venture between the Bangko Sentral ng Pilipinas or the Central Bank of the Philippines and the Department of the Interior and Local Government (DILG), which gave birth to Paleng-QR Ph program (Public Market QR program). This initiative targets enhancing the country's digital payments landscape by endorsing cashless transactions, especially in public markets and among motorcycle or tricycle commuters. This enables seamless transfers between affiliated banks and digital wallets and aims to eventually provide unbanked individuals access to formal financial services such as savings, credit, and insurance. 
Another example is the 'Mobile Banking on Wheels' initiative implemented by some private banks in partnership with various local government units, which extends banking facilities to far-flung villages (barangays), providing basic banking functions right at the doorsteps of Filipinos. 
Fintech companies are also reshaping the conventional banking landscape in the country, gaining rapid traction, particularly among the youth. With more or less 300 Fintech companies in the Philippines, their cutting-edge offerings are uniquely positioned to cater to the unbanked and underbanked, while their digital frameworks can streamline access to financial services, making them both more attainable and cost-effective.
However, Gov. Cua acknowledged that central to national and local government efforts for digital financial inclusion is having enabling infrastructures. Much as local governments would want to implement the Paleng-QR Program in their localities to enable every Filipino to access fintech services, challenges remain because of the lack of connectivity infrastructure. Many rural areas in the Philippines still need reliable internet access. The Philippines' internet penetration rate stands at 68.0 percent of the total population in 2022. This means that 32% or 35.77 million people in the Philippines did not use the internet and remained offline in 2022. The National Capital Region (NCR) recorded the highest internet access rate but the reality is the further one goes from Metro Manila, down to the Visayas and Mindanao, the fewer people have access to internet services. 
Unsurprisingly, the same is true for financial inclusion. Research in the Philippines has revealed that the further a local government is from the National Capital Region, the fewer its residents tend to have access to financial institutions and systems. This geographical disparity in access is not unique to just the Philippines but is a recurring theme in many archipelagic nations. The distribution of financial institutions is also skewed by regional population and wealth. For instance, in 2020, economically robust regions like NCR, CALABARZON, and Central Luzon housed most financial institutions, while poorer areas, often with security or accessibility concerns, lagged behind.
This is why the Union of Local Authorities of the Philippines (ULAP) has been steadfast in its advocacy for the government to proactively enhance connectivity throughout the nation. In order to fully unlock the transformative potential of digitalization and facilitate comprehensive financial inclusion, it is imperative that both the national government and the local government units collaborate to invest in essential infrastructure, such as the establishment of high-speed internet networks, provision of cutting-edge hardware and software resources, and implementation of robust cybersecurity measures.
Achieving ubiquity in connectivity is pivotal. It ensures that every corner of the country is interlinked, empowering every Filipino to harness the advantages of technology and enjoy broader access to essential financial services. The efficacy of financial technology, e-governance, digitalization, and ease of doing business processes hinges on a connected populace. ULAP's persistent call for such connectivity improvements is underpinned by a resolute belief that a digitally-connected nation is one poised for exponential growth.  
In the province of Quirino, a digital infrastructure project to provide free Wi-Fi to communities, prioritizing schools, public markets, rural health units, municipal and barangay halls, and other public spaces to maximize the benefits of the improved internet infrastructure is being undertaken. The free Wi-Fi project in the Province of Quirino is also poised to support the local economy by enabling small businesses and entrepreneurs to transition into the digital marketplace.
Additionally, technical know-how on accessing financial products and services and using digital platforms and technology must be strengthened on the demand side. Surveys on global financial awareness, like the one conducted by the World Bank, revealed that merely a quarter of Filipino adults have a grasp of foundational financial principles. Limited interest and understanding often lead to a preference for traditional sources and simpler financial products. This might also make financial institutions hesitant to provide digital products and services.
Smart and strategic use of emerging technologies can empower nations like the Philippines to leapfrog, sidestepping traditional banking and development and directly embracing, adopting, and integrating digital financial systems. This could also entail prioritizing satellite-driven internet connectivity over traditional broadband which would not only provide a swift solution to the geographical challenges faced by archipelagic nations but also bring them at par with more developed countries in terms of financial technologies.
For many countries like the Philippines, the challenges and the solutions are clear: it's imperative to extend financial services into remote areas, ensuring that every corner of our country is interconnected and empowered. Coupled with robust digital literacy and grassroots financial education initiatives, this could ignite transformative change, bridging divides and creating possibilities for all.