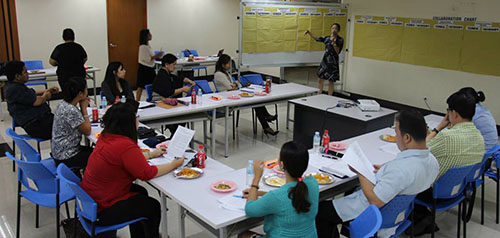 The Union of Local Authorities of the Philippines spearheaded the 162 to 52 Coalition Lead Conveners' Strategic Workshop Meeting held on April 21, 2015, at DILG Napolcom Building, Quezon Avenue, Quezon City.
Present during the meeting were the other conveners which include: DOH-BLHSD, Zuellig Family Foundation, Philhealth, Access Health International Philippines, Microsoft Philippines and Philippine Council for Health Research Development. ULAP acts as the Chair and Lead Convener of the coalition along with ZFF as its Co-chair.
The primary agenda discussed in the meeting were the inputs of the coalition conveners to the result of the Task Force Universal Health Care workshop. The Task Force UHC was primarily convened by DOH, ULAP, Philhealth,DILG and other health organizations/agencies, with its first TWG meeting conducted last March 23, 2015.