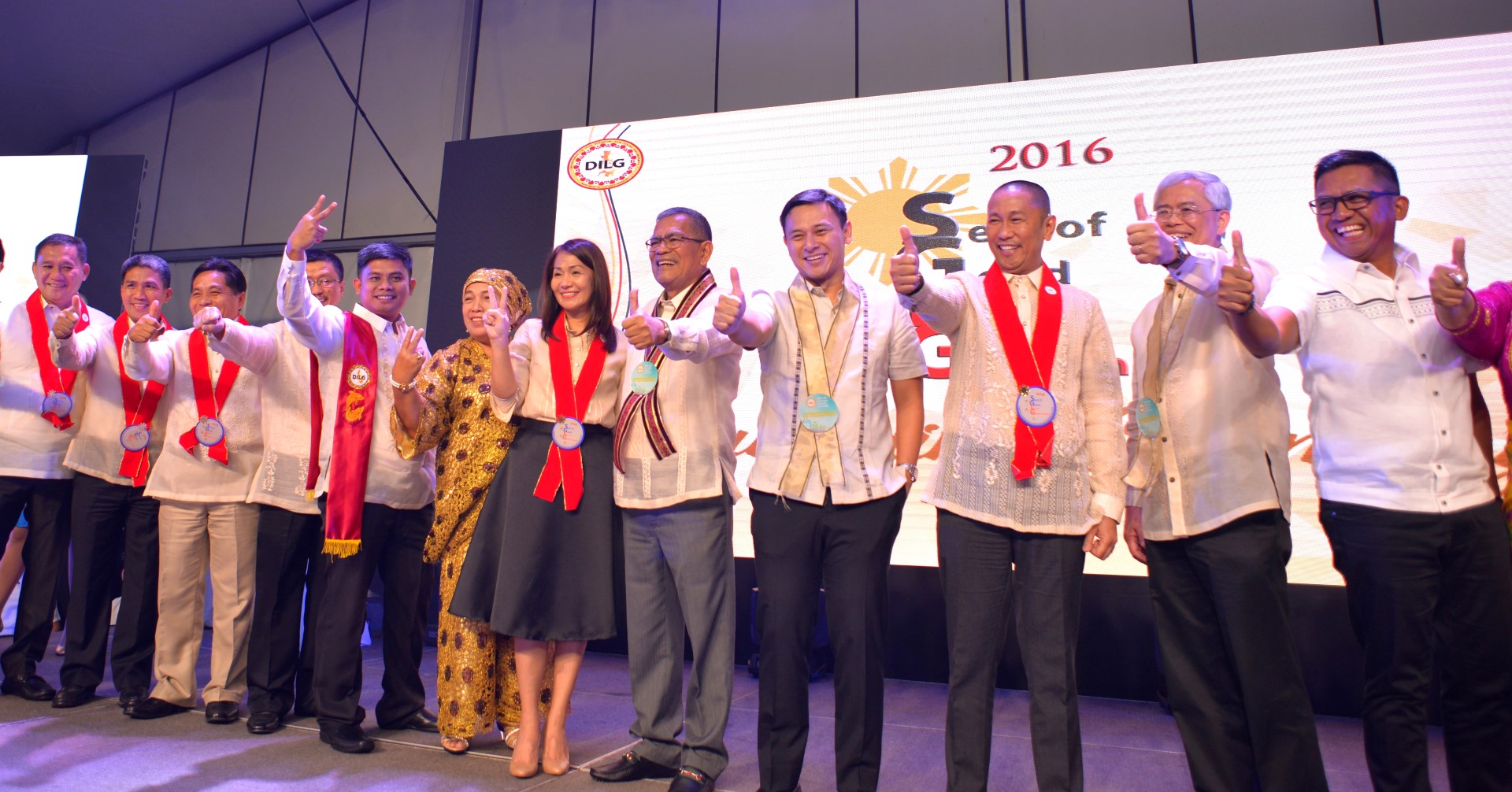 The Department of the Interior and Local Government, in partnership with the Union of Local Authorities of the Philippines, organized the 2016 Local Governance Congress as part of the series of activities in celebration of the 25th Anniversary of the Local Government Code (LGC) of 1991. This was held on October 27, 2016 at the Sofitel Philippine Plaza Hotel, attended by thousands of local government officials, National Government representatives, civil society organizations, and other development partners.
Carrying the theme "Pagsulong, Progreso, at Pagbabago", the celebration aimed to deepen understanding and appreciation of the gains from the 25 years of implementing the Local Government Code, with keen interest on prospects for the future of local governance in the Philippines. The celebration delved on the gains and innovations significant breakthroughs and exemplary performance of the LGUs and all the partners and champions on local governance. The activities geared towards realizing a genuine and meaningful local autonomy and enabling local governments to attain their fullest development as self-reliant communities and more effective partners in the attainment of national goals.
The one-day event was comprised of five concurring events highlighted by a celebratory program in the afternoon of the 27th. The program recognized the Principal Authors of the LGC, former Senator Pimentel and Rep. Hilario de Pedro, who were represented by their families, Mrs. Lourdes Pimentel, and Aurora, Hilario and Hillary de Pedro, respectively. The conferment was headed by Secretary of the Interior and Local Government Ismael Sueno together with then ULAP President Gov. Alfonso Umali, Jr. and current League of Provinces of the Philippines (LPP) President Gov. Ryan Singson, and Keynote Speaker Sen. Loren Legarda.
The program also served as an opportunity to launch the Local Government Agenda, the LGU roadmap to genuine local autonomy in response to the call for transition to a Federalist form of government. This roadmap was developed as a working draft by ULAP to set a strategic direction for LGUs in their journey to fulfill the thrusts of the Code in the coming years. Consequently, the program included a commitment signing that symbolized collaboration among the local governments, executive and legislative branches, civil society, and private sectors for local development.
This was followed by an awarding ceremony for the Lupong Tagapamayapa Incentives Awards (LTIA) and Seal of Good Local Governance (SGLG). 12 outstanding Lupong Tagapamayapa for 2015 were awarded for their remarkable practices as indigenous conflict resolution mechanism in the barangays. Moreover, 306 provinces, cities and municipalities were conferred with the 2016 Seal of Good Local Governance for their notable performance in the delivery of local services.