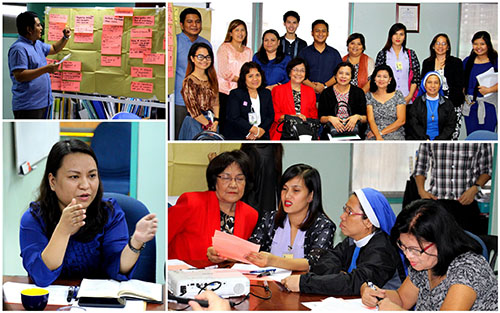 The Union of Local Authorities of the Philippines (ULAP), under a grant from the Coalitions for Change (CfC) supported through the Australian Embassy – The Asia Foundation (TAF) Partnership in the Philippines, conducted a focal group discussion (FGD) with Local Colleges and Universities (LCUs) on the supply and demand of senior high school vouchers system particularly on Non-DepEd Schools, on August 8, 2016 at the ULAP Office in Mandaluyong City.
During the discussion, different issues and concerns emerged on the implementation of Senior High School (SHS) Voucher System in their respective schools. One frequently raised issue was on the use of online school applications and services in relation to voucher application. In addition, other technical issues such as incomplete data base, off-line systems and multiple registration of voucher applicants were also highlighted. The participants also painted a clear picture of how their respective local government agencies provide additional resources and support in the implementation of DepEd's SHS program.
The consultation ended with recommendations and suggestions on how to address the issues and concerns identified above. It generated and consolidated policy directions in preparation for the Round Table Discussion (RTD), which will be held on the last week of August, 2016 with concerned national government agencies and local government units, that aims to advocate for the development of sound policies on SHS Voucher System.
The LCU representatives expressed that the discussion provided an avenue for them to share their stories and insights and at the same time listen and learn from other LCUs as well. Among the participants who attended were representatives from the University of Makati, Pamantasan ng Lungsod ng Maynila, Pateros Technological College, Quezon City Polytechnic University and the City College of Tagaytay.