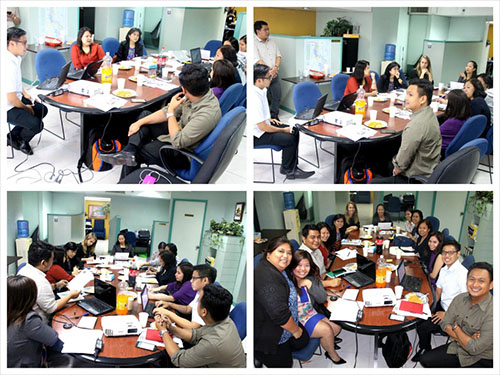 The 162 to 52 Coalition for Accelerating Collective Impact for Maternal and Child Health convened on February 19, 2016 at the Union of Local Authorities of the Philippines (ULAP) office. It was attended by representatives from lead conveners Department of Health – Bureau of Local Health Systems Development (DOH-BLHSD), Philhealth, Population Commission (POPCOM), Union of Local Authorities of the Philippines (ULAP), Zuellig Family Foundation (ZFF), Access Health International Philippines and Microsoft Philippines.
As an overview, the 162 to 52 Coalition was conceptualized and created as a result of the Third Philippine Health Outlook Forum in December 2011. The coalition envisions itself to be a catalyst of strategic, targeted and innovative public-private partnerships for local health system development and the attainment of desired maternal and child health indicators, with primary focus on areas with poor maternal and child health indices and high poverty concentration.
The meeting aimed to discuss the coalition's plans for 2016 and aligning them the Sustainable Development Goals (SDGs). In the spirit of convergence and collaboration, participants were requested to share current and pipelined programs and activities for the year. This led to discussions on clarifications, sharing of insights and suggestions and possible partnership opportunities among coalition members and even their partners.
The current Lead Conveners of Coalition are the following: DOH-BLHSD, Philhealth, POPCOM, DOST-PCHRD, ULAP, Ateneo School of Medicine and Public Health (ASMPH), PIDS, Access Health International Philippines, Sanofi Aventis Philippines, ZFF and Microsoft Philippines.